I live and work in Vancouver as a clinical psychologist and a writer. For information about my private practice please see:
I've been living in Canada since 1980. I went to University of Toronto to do a Bachelors of Science degree in Psychology. Then I spent 7 years at Queen's University in Kingston getting my MA and PhD. While I was at Queen's, I started to take my writing more seriously and I would drop in to a writers' group that met on the top floor of the Grad Club on Monday nights. It was a terrifying but wonderful experience. In 1989, the poems I submitted to two campus periodicals won prizes. That was encouraging. It was also the year my poems were first published in a Canadian literary magazine: CV2 out of Winnipeg, Manitoba.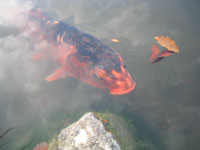 I spent a couple of years after graduation working in Calgary, first at the University of Calgary Counselling Service, then at the Calgary Women's Health Collective. I moved to Vancouver in the summer of 1992. I started out working full-time as a psychologist in an organization, but I soon realized I needed to restructure my working life so I could create more room for my writing practice. That was 1994, around the same time The Colours of Heroines came out. I began my private practice at that time, and also have worked over the years with various organizations. I am now in my own office at the edge of Chinatown and the Downtown Eastside in Vancouver. Since then, I've published several books: This Place Called Absence, The Walking Boy, Pulse, and my latest work — sinuous, a long poem that spans about fourteen years, and covers various experiences of living in Canada, including my reflections on the nature of trauma, the resilience of the human spirit, and the healing that comes from practices such as meditation and ki aikido.